Captain Services
Norton Nautical Services can help you improve basic boat handling skills, as well as instruction on operating a vessel, regardless of your current skill level.


Captain Orientation Services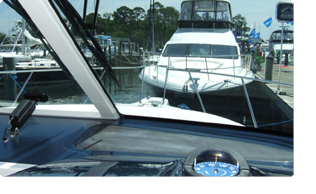 Captain's Orientation Service

Our Captain's Orientation Service is specifically designed to provide basic or enhanced boat handling skills and increase overall confidence on the water.

Work one-on-one with a USCG Certified Captain who will introduce or review the following:
• Your vessel's operating systems, i.e. engine, electrical system, head, electronics, etc.
• Basic Navigation & Rules of the Maritime Road
• Safe boat handling procedures
• Safety precautions & equipment
• Local attractions and destinations
• Hazards in your immediate boating area
• Operating & docking your vessel in confined areas, i.e. marinas, channels, rivers etc.
• Basic preventative maintenance
• Other areas you wish to work on with a certified Captain at your side
Boat Handling & Familiarization

- Basic boat handling skills, as well as instruction on operating a vessel in an emergency at sea. i.e. VHF Radio emergency call, and knowing how to get back or explain where you are.
Instruction on safe ways to trailer & launching your vessel

-Safe tips to trailer your vessel as well as practice towing, launching, and loading from ramp.


Transport/launching of your vessel

- We will move, launch, and deliver your vessel to dock, mooring, or marina.